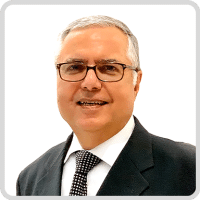 I help parents transform their children into self-motivated, disciplined, fast learning top students using Brain Skills Toolkit, without expensive tuitions, stress or sacrificing their personal life.
Growing up in UK, money was always short in my family. On top of that, I was a distracted, confused average student who was destined to live a mediocre life. Having gained further education in UK due to government grant system, I started working as a Psychologist in 1987.

When I was doing my Masters Degree, as part of my mentoring, my lecturer, Offered to me Brain Study Skills – a toolkit to become an A+ student. This enabled me to create a "dream life". I established a business and grew it to 2 countries, created courses and became a public speaker . Brain Study Skills helped me overcome trying times such as losing my business to Covid and having to start from zero.

Today, I successfully help people who have tried everything but failed to transform their success, health or relationships using the gentle but incredible power of this ancient technique.

Now, children who find it difficult to study can use the power of Brain Study Skills to gain focus, discipline and motivation to become academically successful and happy.
To get in touch with us please use the following information:

Students: Use online community, Weekly calls or the Whatsapp link.

General Enquiries: Please send an email to support@mindseyecourses.com
We aim to respond to all enquiries within 1 business day.
Our office hours are 11am-4pm Monday-Friday, Time zone in London, UK .

Locations: We have our offices in London , United Kingdom.
We are based at:
5 Greenacre Close
Barnet
London EN5 4QB.